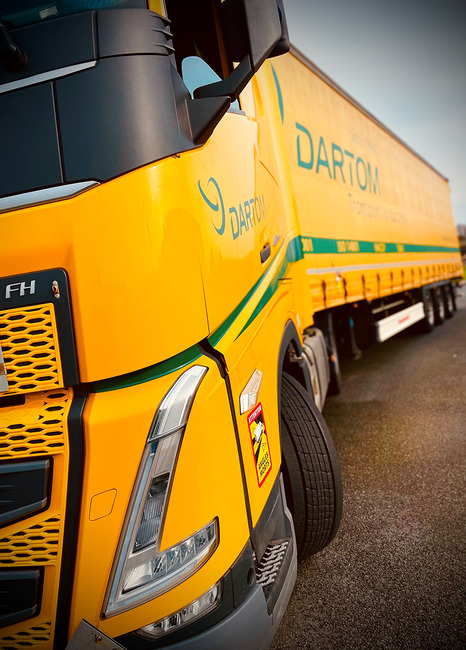 Domestic and international transport
International transport
The modern means of transport used by Dartom guarantees safe shipment. The fleet of trucks contains state-of -the-art trucks EURO 3 and EURO 5- certified. We put a wide selection of trailers capable of transporting any kind of product at our clients' disposal. Professional service in all our transport orders is enabled by constant vehicle availability, short reaction time and flexibility.
All vehicles are fitted with a Global Positioning System GPS as standard. We also use GPS for domestic transport services, thus offering the clients' the possibility of shipment control and tracking. Additionally, it enhances the safety of services.
Domestic transport
Dartom also offers FTL domestic shipments. We offer state-of-the-art, high-quality fleet of trucks enabling the shipment of various products as well as timely shipment pick up and delivery.
Safe transport is guaranteed by the best, experienced drivers. Domestic transport covers the whole territory of Poland.
Thanks to our GPS vehicle tracking and control system the client can trace the transport route on the computer screen.