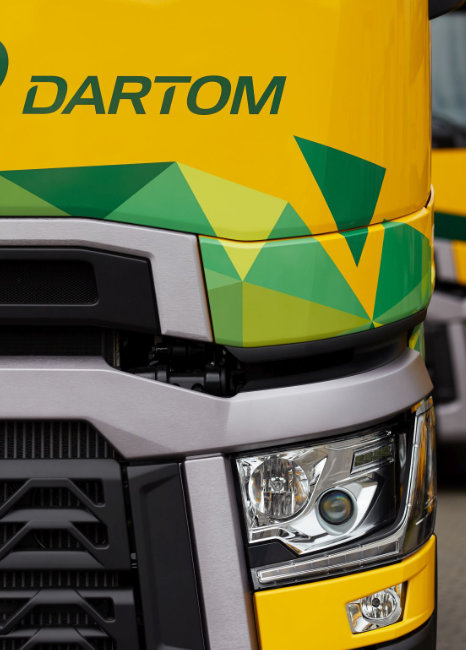 Specialist transport
Charges dangereuses (ADR)
Our specially equipped vehicles comply with all safety standards and allow Dartom to offer dangerous goods shipment services adhering to ADR regulations.
Due to the preventive and remedial action plan, our drivers always know how to handle hazardous cargoes.
Refrigeration Transport
Dartom has extensive experience on the refrigerated transport services market.
We have refrigerated trailers capable of keeping the desired temperature throughout the goods transport. Both our professional drivers and vehicles are certified for food shipments.
To ensure that the quality of our service is highest, on completion of the order we present the client with documentation showing a record of the goods temperature during loading, shipment and unloading.